Miles Capital Education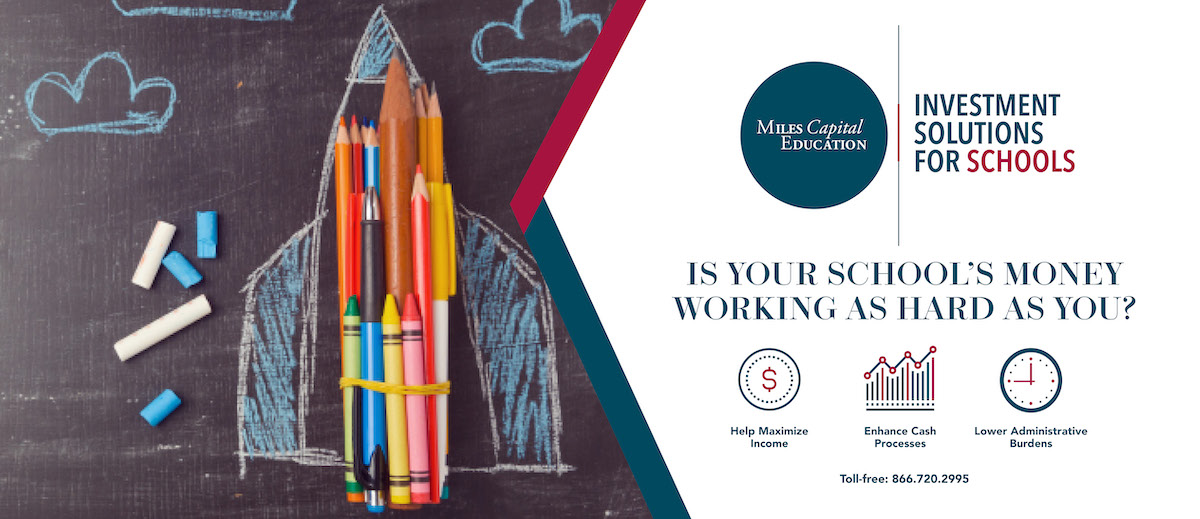 ISFIS partners with Miles Capital and their Miles Capital Education Program to raise awareness about opportunities that can help maximize investment income from your investable cash.
Miles Capital meets our expectation of best in class service providers. They have been managing Iowa Schools' cash investments for over 32 years with the objective of safety of principal, liquidity, and yield. Their goal is to help maximize your investment income (miscellaneous income) following the principles of Iowa Code 12B.10 while providing an easy and friendly transition and ongoing administration of your accounts.
Miles Capital Education offers investment solutions for your school's daily operating funds, operating reserves, special project funds, bond proceeds, and longer-term reserves designed specifically for your school.
Get Started Today:
The folks at Miles Capital are great to work with!  We encourage you to reach out to Amy Mitchell at Miles Capital and find out what opportunities are available to you.
More Information:
Make your cash work for you, learn how HERE.  Learn more about Miles Capital Education HERE.